Coronavirus and Domestic Violence
April 25, 2020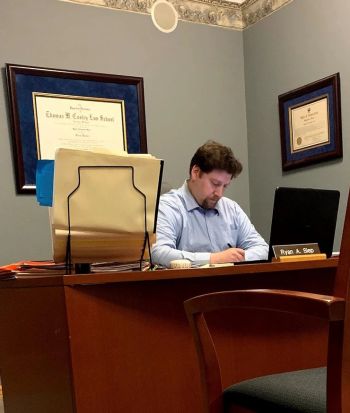 There have been a lot of news reports lately that domestic violence cases in Michigan are on the rise due to social distancing and mandatory quarantine, due to COVID-19. As a defense attorney in mid-Michigan, these reports and studies certainly interest me, but it is a shame to see the domestic violence reported rates rising.
The first thing I would like everybody to know is the best strategy when things get a little hairy at the home is to take yourself out of the situation even for a little while. If possible, take a social distance walk, or even move to a different point or part of your house. In other words, the best thing to do is avoid the person before again It gets to the level of calling police. Secondly, if police are called and you feel you may be a defendant in a criminal matter when the police come, always remember to exercise your fifth amendment right to remain silent. Do not make any statements to the police because those statements could be taken out of context and used against you in a court of law. Lastly, Call me at Slep Legal Group, PLC. I have experience of over a decade dealing with domestic violence cases in Michigan. I have a proven track record and can certainly help you with your case.
Domestic violence is often a crime that could be avoided with planning, understanding, and some plain distancing. But, if you find yourself speaking to police about an incident at home, please remain silent, make no admissions, and call us to defend you.
#justicerequiresit